Funny the other week i was talking to a mate who said his son
now in his twenties
can only just recall us playing in the top flight,two things came to mind one i am old and two wow where did they years go.
Trouble was when we were in the top flight we went down just as all the money came into the game and the money we did spend from the sale of Les was wasted by old super Ray on some right old donkeys and the one player he did get that was good, old Super Ray dropped him due to taking his place.


I could as we all could go on about the way the hoops beat all before at times then got done twice home and away as a rule by the teams that went down and were shite.As that was the QPR we knew and loved got beat Arsenal then lose to Bury, York and so on.
Funny also how in them days you do not understand how lucky you are and if all things in mind and no ban on British clubs in Europe the R's would have been there a couple of times, Sometimes i tell my daughter about some of the old games and John Byrne and Gary Bannister she looks blank and then moves away. Also enjoy telling her how Devon White scored with his arse and hand more than his feet and how he had one of the best goal scoring records at the bush then she legs it,i took boring her to a new level.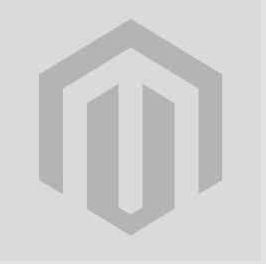 But the thing it is all now after thoughts as i spent the 90's half cut at games and it all passed me by and also i felt we always had enough in us to keep us in the top and even that last season we did give it ago but when you're new striker you sign into the season is 35 or so and comes on the pitch with the help of crouches, the bells of doom start to ring.

The rest of them years went past like lighting's strikes of woe down we went again admin came and went the years the club
turned into a circus
the fans always had faith and it was not always bad in the worst of times came the best of people and Rangers in someways got re-born and as a close mate of mine Steve Russell would say going to games then and the way the club was should have been named the Queen's Park Rangers Experience.
I hate when i see fans call look at them days and say that's why they stopped going i do and will never understand that i thank god many fans came back and also it give many fans a chance to show the football world that we have a hell of a fan base. And it is only now as we sit on top of the championship that them days come into mind days that we will never forget and always in ways that is hard to tell others who follow premier clubs you look back at with some pride on how our fans came as one and put a player on the pitch and showed the then QPR board that we would take the club forward.
I have and never will be green with envy when looking at Chelsea in the champions league,i look at them and still think they would swap tomorrow to feel like they belong as we do
And that is the word i think sums us up we belong and this club belongs to us.
We went from the joy of Falco, Bryne and Gary Bannister to the likes of Koojoe,Morrow and Slade and a cast of some of the worst players i have ever seen in hoops and yes sometimes i did expect Jeremy Beadle to jump out and see it was all a dream and was a new show called Keystone football clubs and after Vauxhall motors i thought even by his prank standards he had gone to far.
I know others do not like us now which is a bit odd for us for we are used to Brentford still hating us due to the idea of Jim Gregory in the 60's to take over their club,Luton hate us and that is two way as we do with Stoke and Cardiff and a few others, that said i near dropped dead years ago when Wycombe called us local rivals sorry but i was not having that.
but reading some fans sites and seeing how they seem to dislike us not that i know why or care to be honest. We deserve this moment of glory any fans that had to put up with even ten minutes of Ademola Bankole deserve more glory than even UEFA could fix with the right brown bag.
Anyway it is upwards and onwards and please god can we please have six points when playing the scum next season.